Data&Data
Explore the unexplored with Big Data and Advanced Analytics
Since its founding in 2012, Data&Data has sought to provide high-end watchmaking, leather goods, and fragrance brands by combining our expertise in 
Big 'Data&Data' Visualisation to offer dashboards that are easy to follow through and provide game changing insights.
Our Story

Transformation of analysed data into communicative and comprehensive dashboards
Explanatory data visualisation in the form of utilitarian dashboards with various attributes to choose from, like, pricing gaps, product desirability, underlying trends and much more.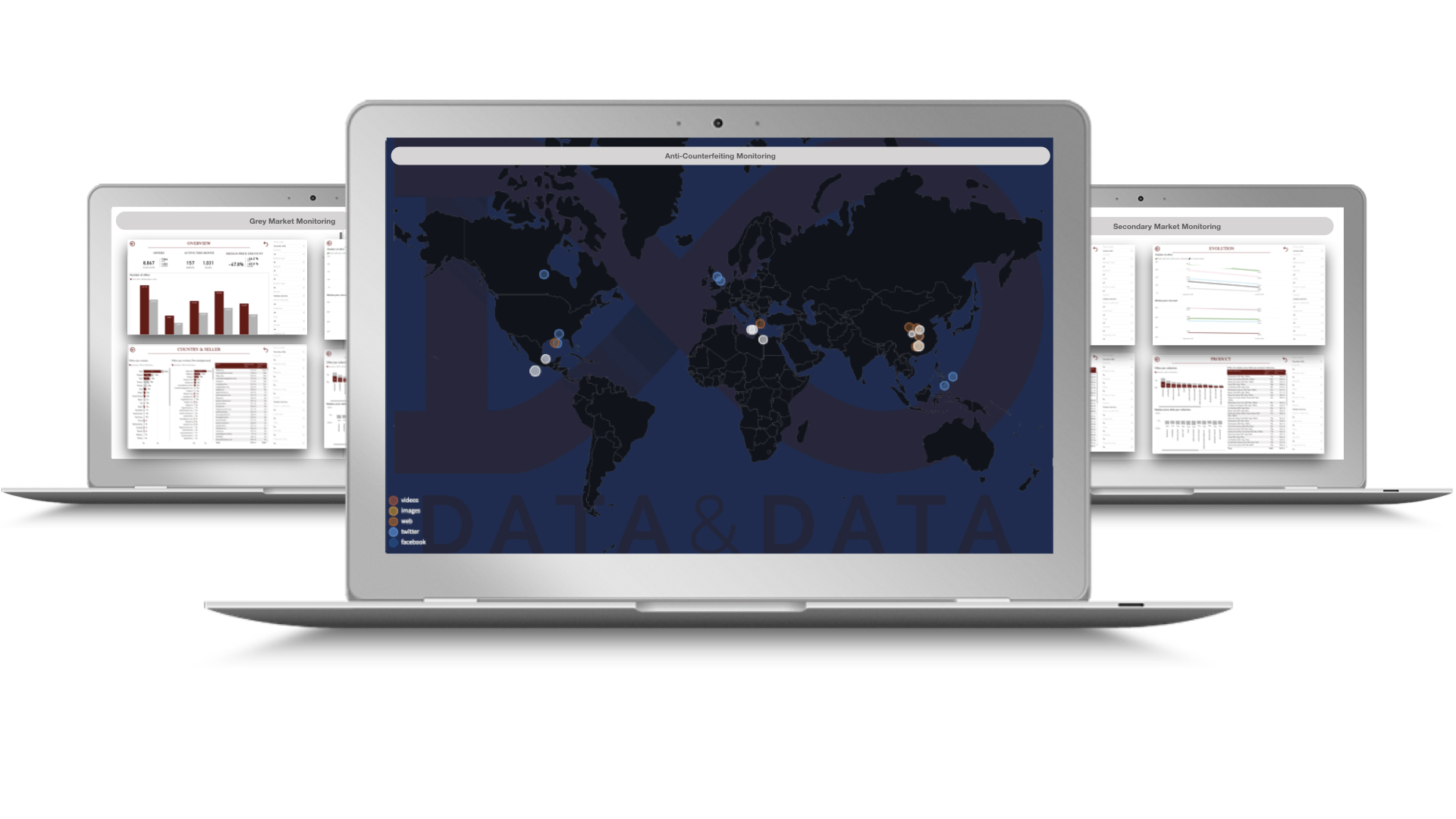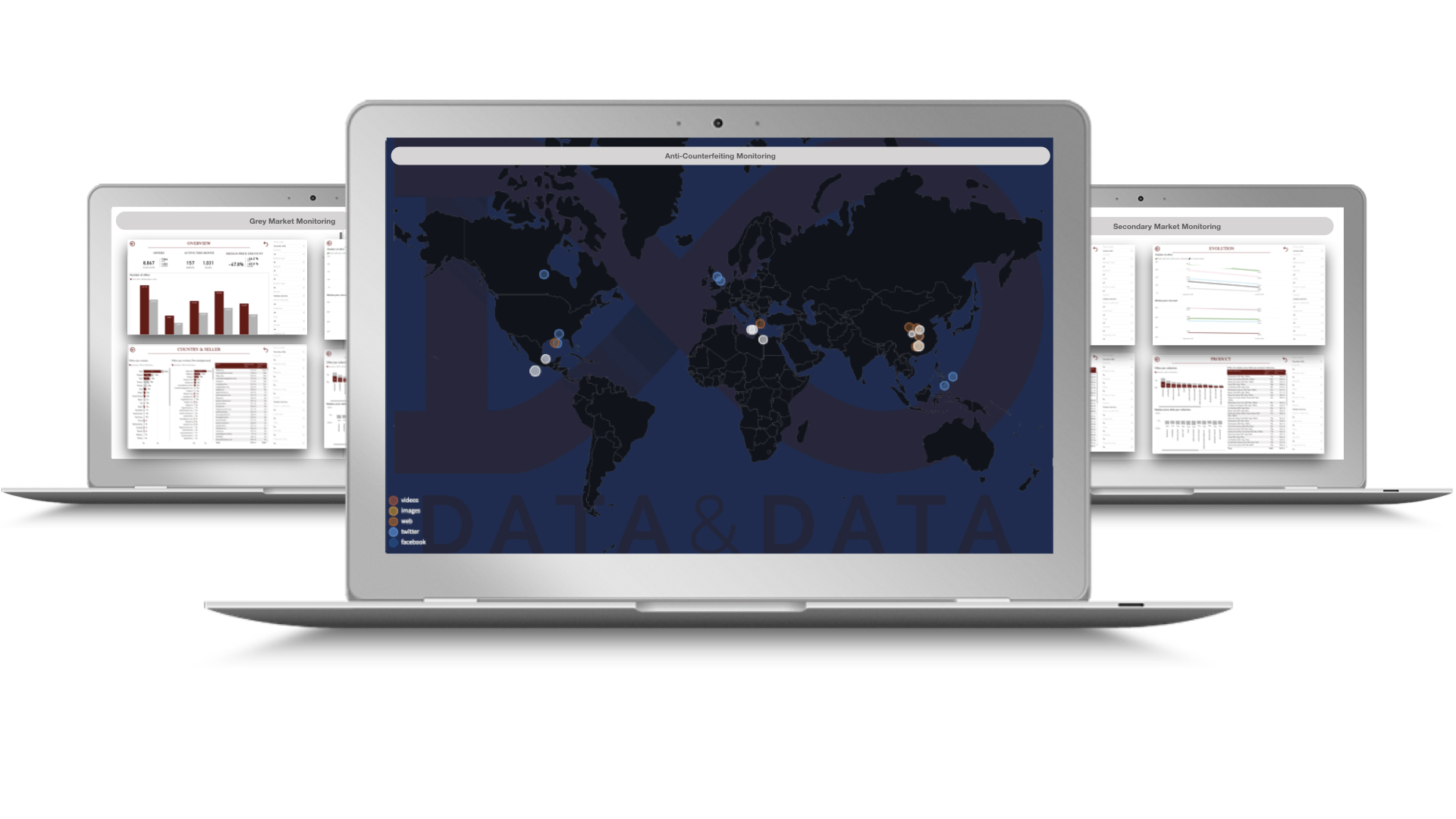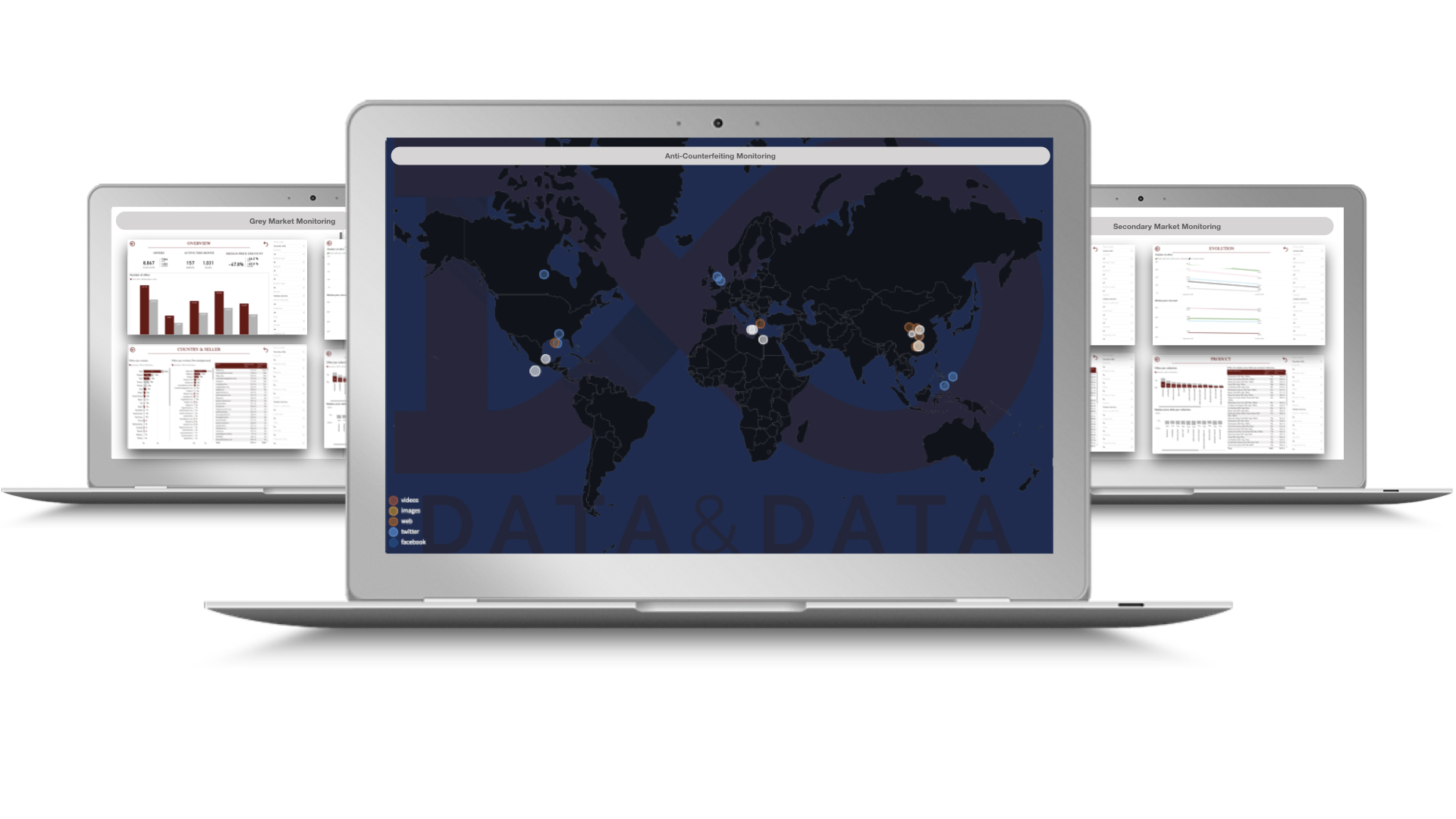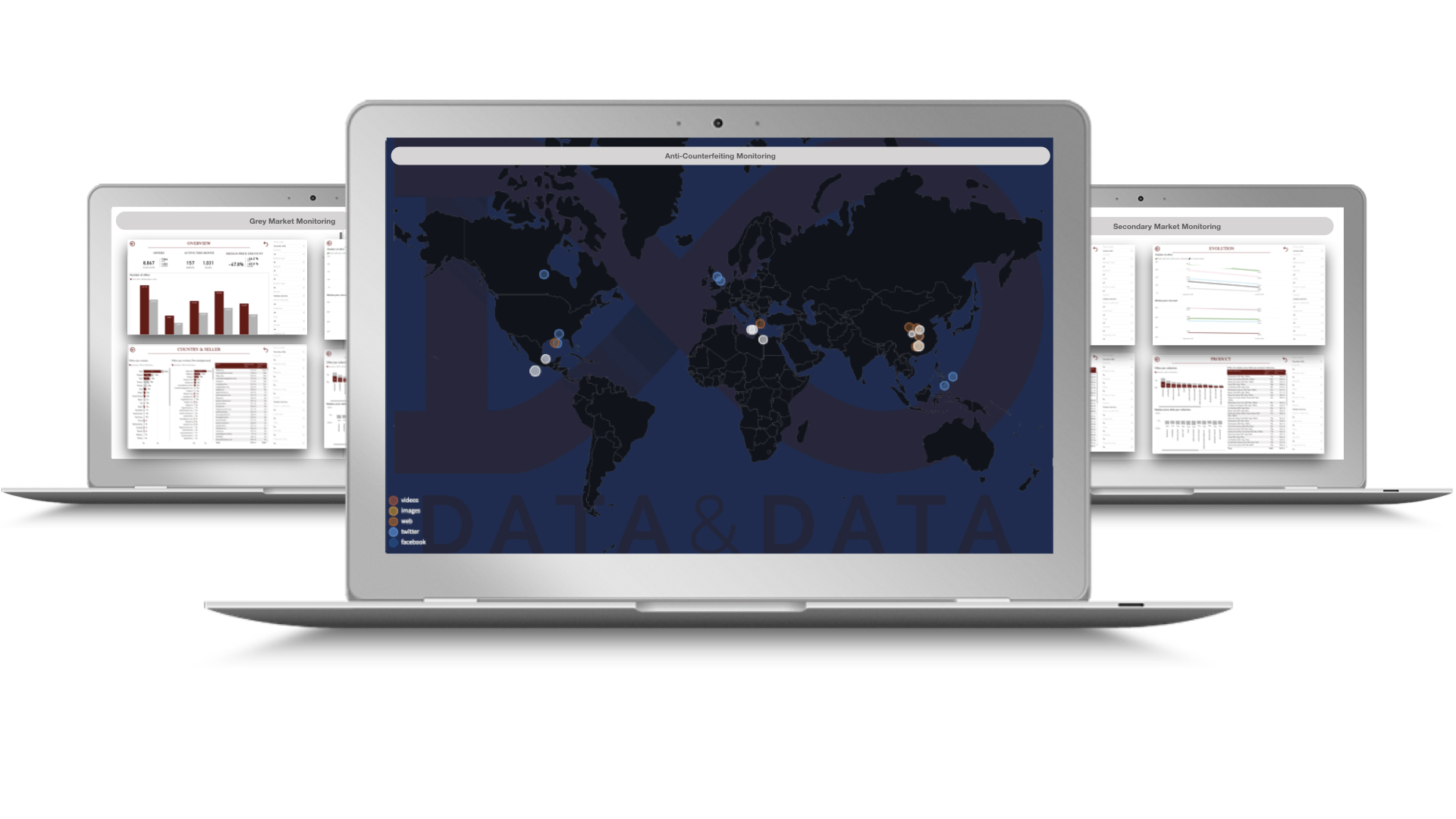 MONITOR GREY MARKET EXPOSURE
Finding your genuine key products increasingly on unauthorised online marketplaces?
Let us identify unauthorised sellers, grey market feeders and uncover this hidden market in detail.
Learn more+
CAPTURE RESALE MARKET TRENDS
How well do your signature pieces stand in the burgeoning world of luxury resale?
Receive an indispensable analysis for a smarter placement, pricing and production of your product line.
Learn more+
ANALYSE COMPETITIVE STANDING
Are online wholesale retail networks offering the desired visibility to your product catalogue?
Benefit your brand strategy with personalised insights with reference to the chosen competitors.

Learn more+
Workflow
Our dedicated team of data scientists, analysts and experts is eager to understand your needs, explore our service territories and accordingly propose a personalized solution.
1

Domain Mapping

Together we establish the scope of relevant market and product diverseness to be monitored for a meaningful analysis

2

Data Collection

Our team will sieve through the bulk of qualitative and quantitative data, and retain the quality information

3

Dashboard Preparation

Presenting you with comprehensive dashboards and customised reports

4

Data Analysis

We review and infuse the desired changes into the updated monthly reports to offer you real-time picture
PROCESS