Category Archives for : Awards
The Viva Technology trade fair hosted the 2021 edition of the LVMH Innovation Awards. This year over 850 applications were reviewed, 28 startups representing 12 different countries were shortlisted as.
Read More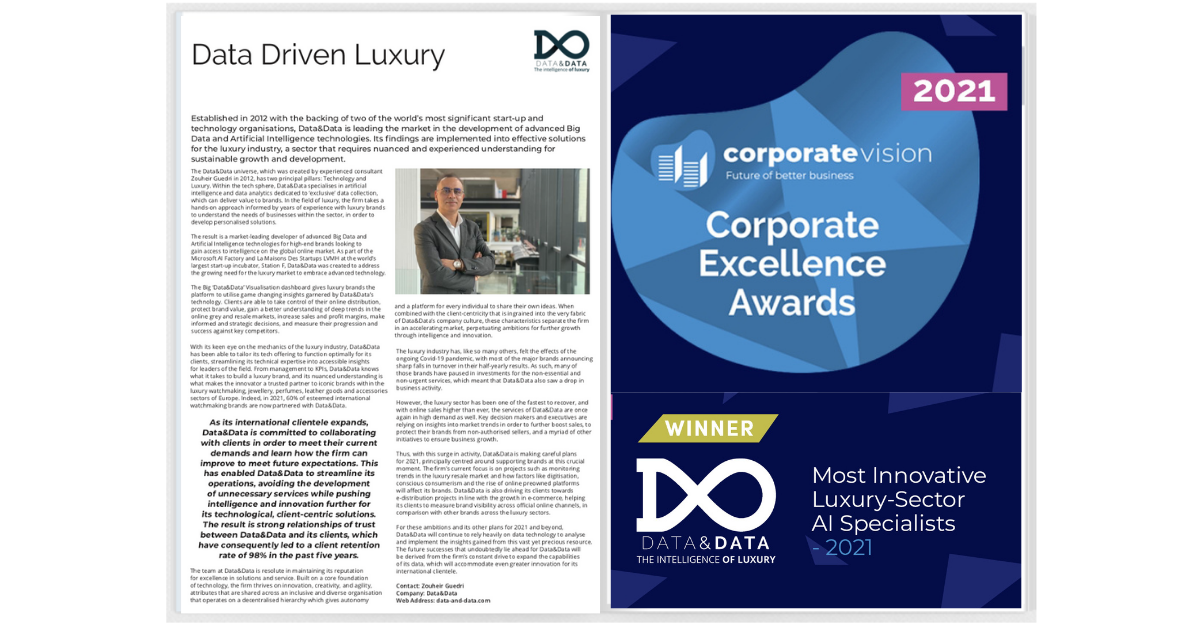 Data-Driven Luxury Established in 2012 with the backing of two of the world's most significant start-up and technology organisations, Data&Data is leading the market in the development of advanced Big.
Read More